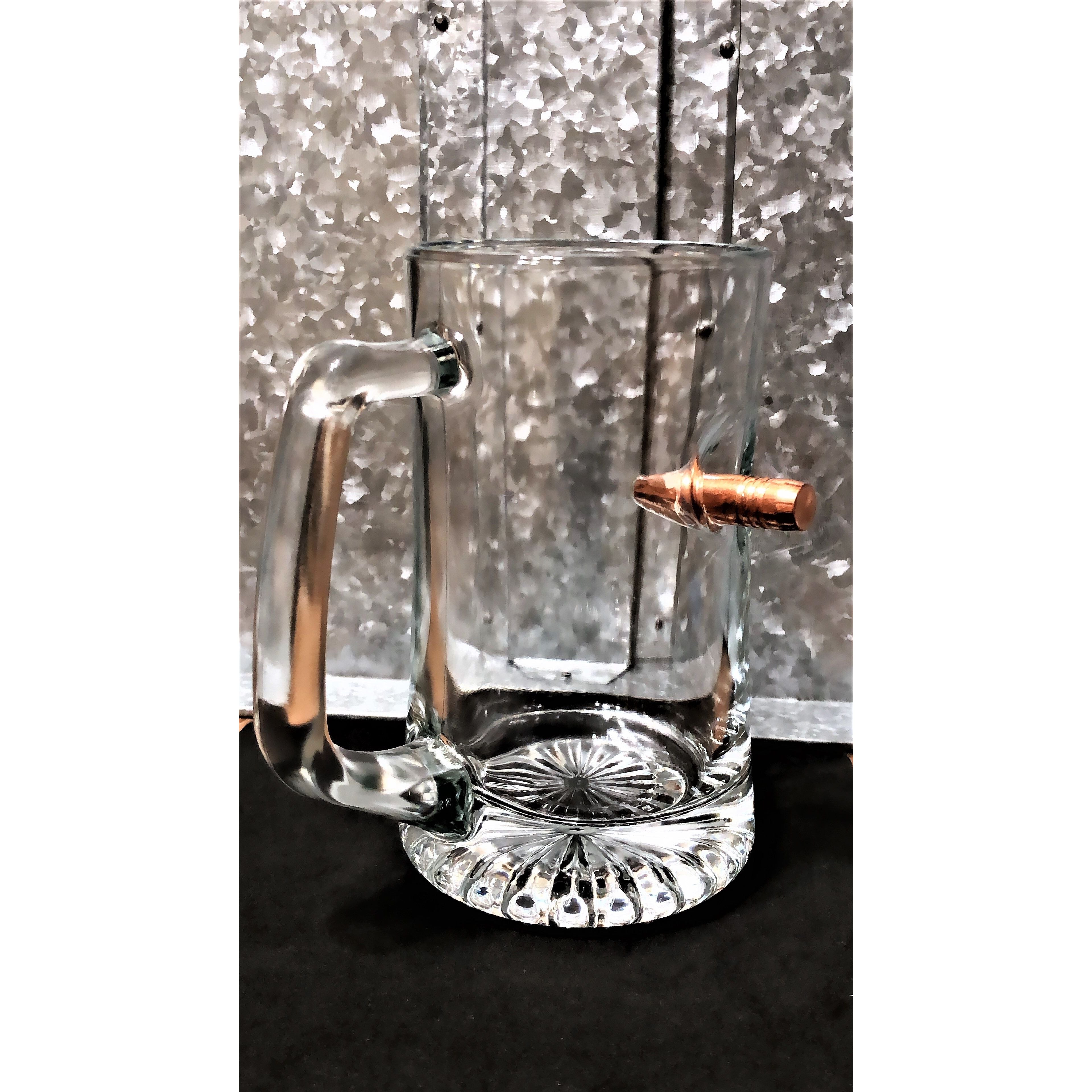 .50 Cal Beer Mug
This magnificent beer mug is a symbol of true masculinity and exceptional craftsmanship. At its core lies a massive vessel capable of holding a generous 24 ounces of your favorite brew.

What sets this beer mug apart is its awe-inspiring design feature: a genuine, lead-free, solid copper .50 caliber machine gun bullet intricately embedded within the glass. This bold and striking element adds a touch of rugged elegance to the mug, making it a conversation starter and a true testament to your unique style.

Crafted with precision and attention to detail, this mug not only exudes strength but also ensures a premium drinking experience. The lead-free glass guarantees the purity of your beverage, while the robust construction ensures its durability. With a comfortable grip and a wide rim, this beer mug is designed for your utmost enjoyment.

Whether you're looking to elevate your home bar, impress your friends, or simply indulge in a beer mug that exudes masculinity, this .50 cal 24oz Beer Mug is the perfect choice. Join us in celebrating the fusion of artistry and functionality, and embrace the powerful essence of this remarkable glassware masterpiece. Cheers to manliness and unforgettable moments!