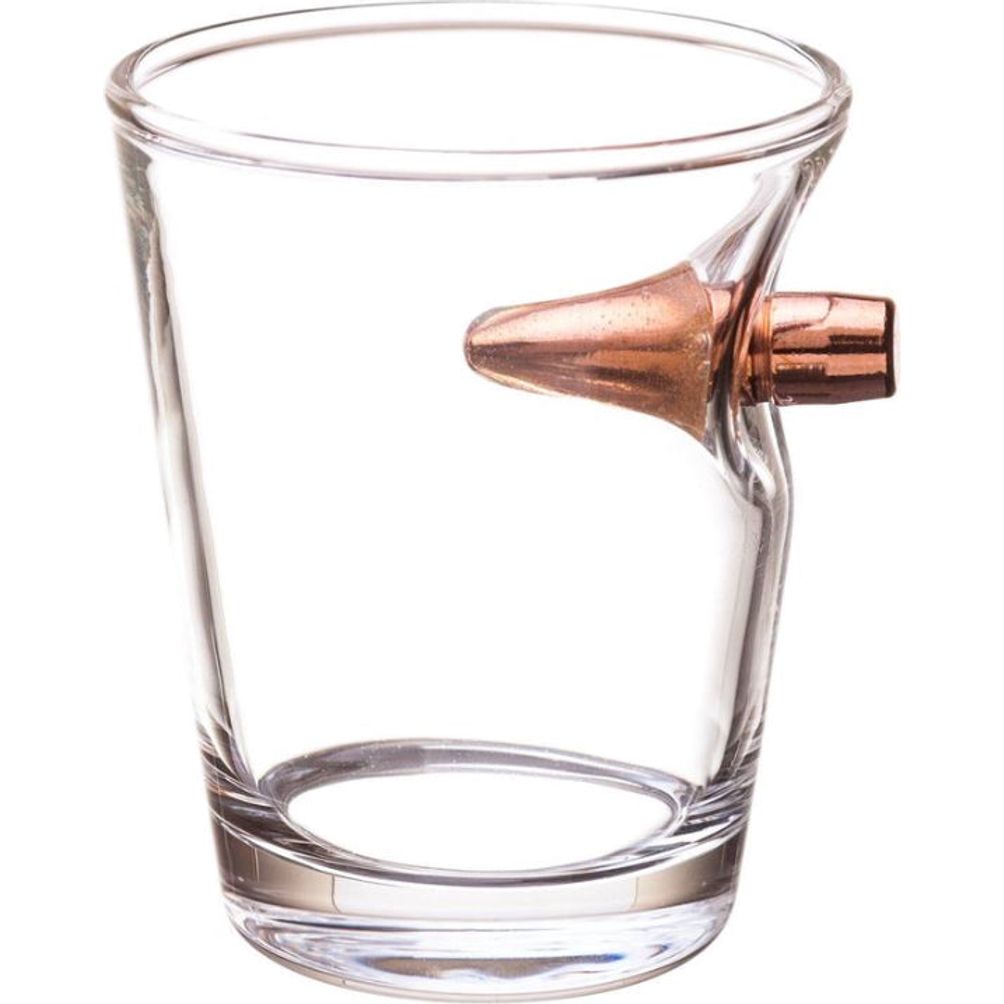 Bulletproof Shot Glass
Experience the true essence of freedom with our exceptional 2oz Shot Glass, meticulously crafted to take your drinking experience to new heights. This remarkable shot glass is adorned with a genuine, lead-free .308 bullet embedded within, adding a touch of boldness and rugged elegance to every toast.

Indulge in the artistry and precision of this shot glass, meticulously designed to embody the spirit of adventure and the pursuit of enjoyment. The lead-free .308 bullet, expertly embedded within the glass, serves as a powerful symbol of strength and resilience.

With a 2oz capacity, this shot glass allows you to savor your favorite spirits in just the right measure. Whether you're celebrating milestones, raising a glass to camaraderie, or simply enjoying a moment of personal triumph, this shot glass is the perfect companion.

Please note that due to the embedded bullet, the shot glass is not dishwasher safe. We recommend handwashing to preserve its impeccable design and longevity.

Elevate your drinking rituals, celebrate freedom, and savor the taste of every moment with our expertly crafted 2oz Shot Glass embedded with a real, lead-free .308 bullet. Embrace the power of adventure with every sip.