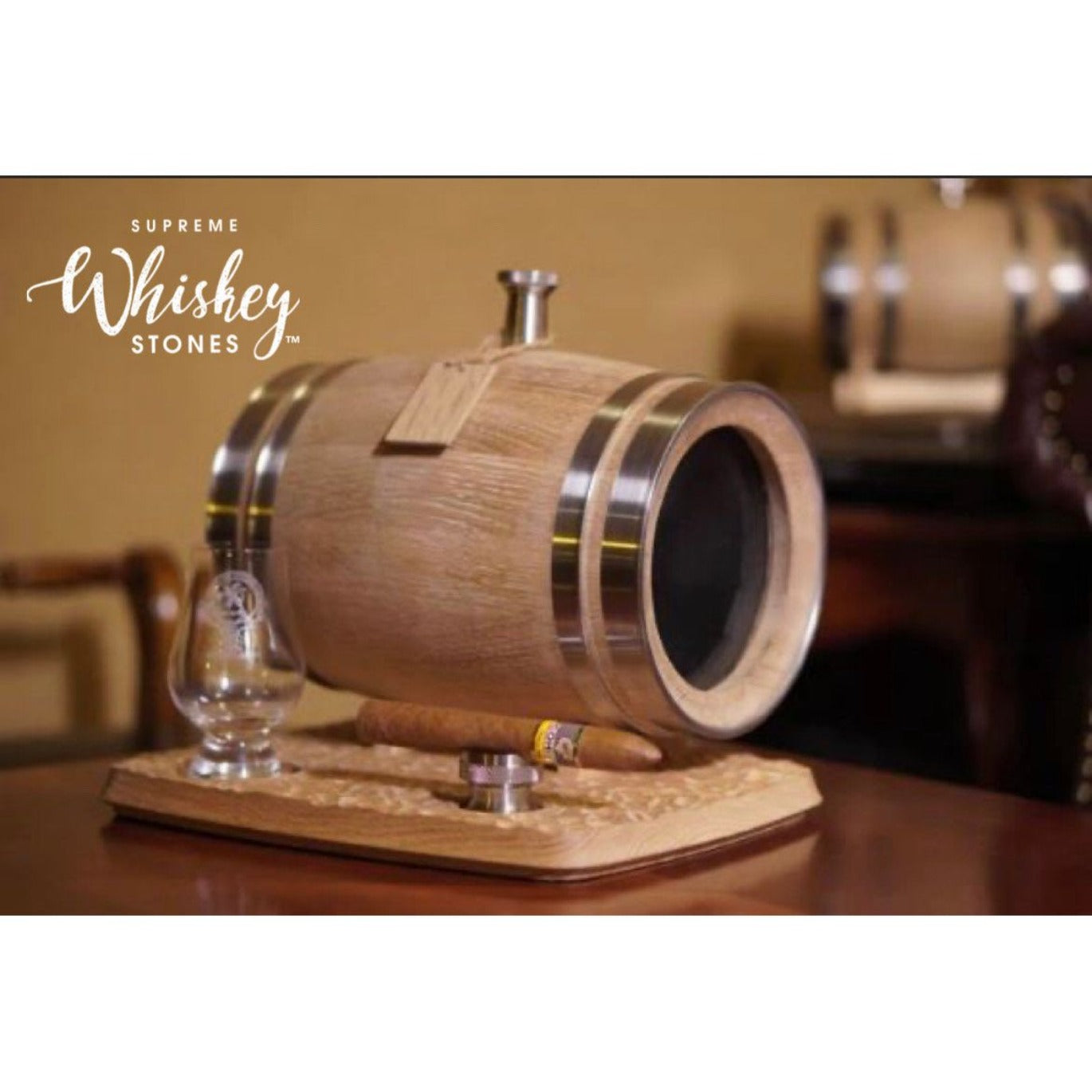 Handcrafted 3L Small Charred Oak Barrel
Unlock the Art of Aging: 3L Small Charred Oak Barrel Set for Wine, Spirits, Whiskey, Bourbon, and Tequila
Discover the extraordinary world of aging with our 3L small charred oak barrel. Crafted to perfection, this barrel is designed to enhance the flavors of wine, spirits, whiskey, bourbon, and tequila, taking your tasting experience to new heights.
Each set includes a 3L oak barrel adorned with six stainless steel hoops, accompanied by two tempered glass pieces, an oak rack, and a stainless steel cap and funnel. With this comprehensive package, you have everything you need to embark on your aging journey.
Choose from three exceptional materials: Mongolian oak, American oak, or French oak. Each material imparts unique flavors, allowing you to tailor the aging process to your preferences and create delightful nuances in your beverages.
Experience the beauty and complexity of aged spirits with our 3L small charred oak barrel set. Unleash your creativity and elevate your tasting experience with every sip. Cheers to the art of aging!
For those considering placing an order for our unique products, please note that our current delivery timeline is approximately 6 weeks. To initiate an order, kindly reach out to us via email at info@supremewhiskeystones.com or give us a call at 888.576.3366. The best part? You won't be required to make any payment until your order is prepared for shipping. Once your order is ready, we will be in touch to process your payment prior to shipping, ensuring a seamless and secure transaction.
We are thrilled to share that our fast aging barrels have become quite the sensation! The demand has been so overwhelming that big-box stores have eagerly cleared our inventory. But don't worry, we're hard at work, around the clock, to replenish our supplies just in time for the upcoming fall and winter season. Picture this: a remarkable fast aging barrel proudly showcased on your bar, aging your favorite spirits to perfection. It's not just a piece of equipment; it's an experience and a captivating conversation starter among friends.
We're genuinely excited to be part of your journey in enhancing your spirits and raising your entertaining game. Your support fuels our passion to craft exceptional products that bring joy to your life.

Feel free to reach out if you have any questions or need further assistance. We're here to make your experience with Supreme Whiskey Stones™ exceptional from start to finish.

Cheers to creating unforgettable moments and enjoying finely aged spirits!