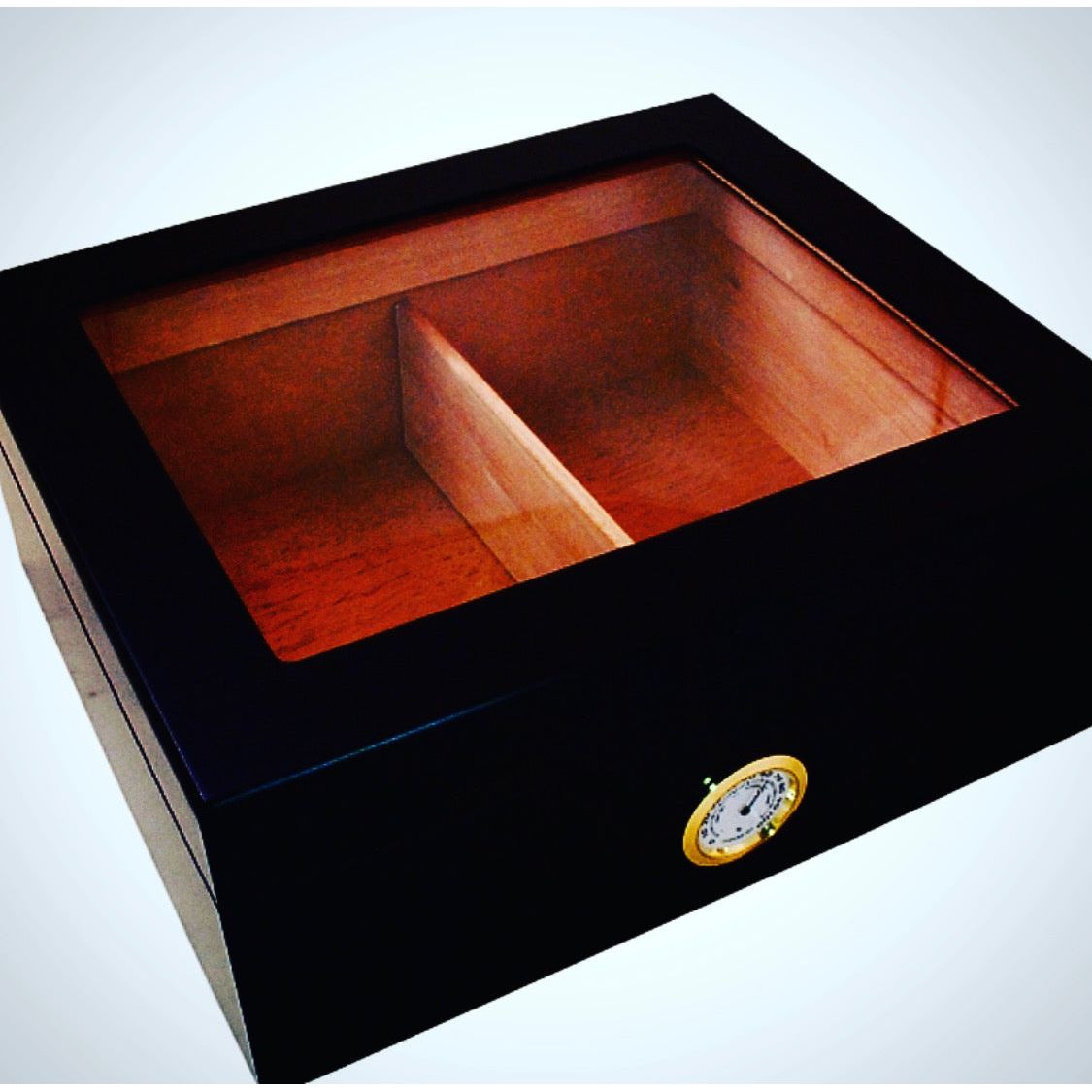 Monaco Glass Top Humidor - 50 Cigar Edition
Elevate your cigar aficionado status with our sleek and sophisticated black 50-cigar Monaco Glass Top Humidor. Crafted to perfection, it accommodates up to 50 of your favorite cigars, providing the ideal environment for preserving their quality.
Lined with premium Spanish Cedar, this humidor ensures optimum humidity and imparts a delightful aroma to enhance the aging process. Complete with a divider and an external hygrometer, you have full control over organizing and monitoring your cigars.
With its impressive dimensions of 10.5" x 8.5" x 4 1/4", this humidor exudes both elegance and functionality. The glass top allows you to showcase your prized collection while maintaining proper humidity levels.
Indulge in the ultimate luxury and safeguard your cigars in style with the Monaco Glass Top Humidor. Elevate your cigar storage experience and relish in the pleasures of a perfectly preserved cigar collection