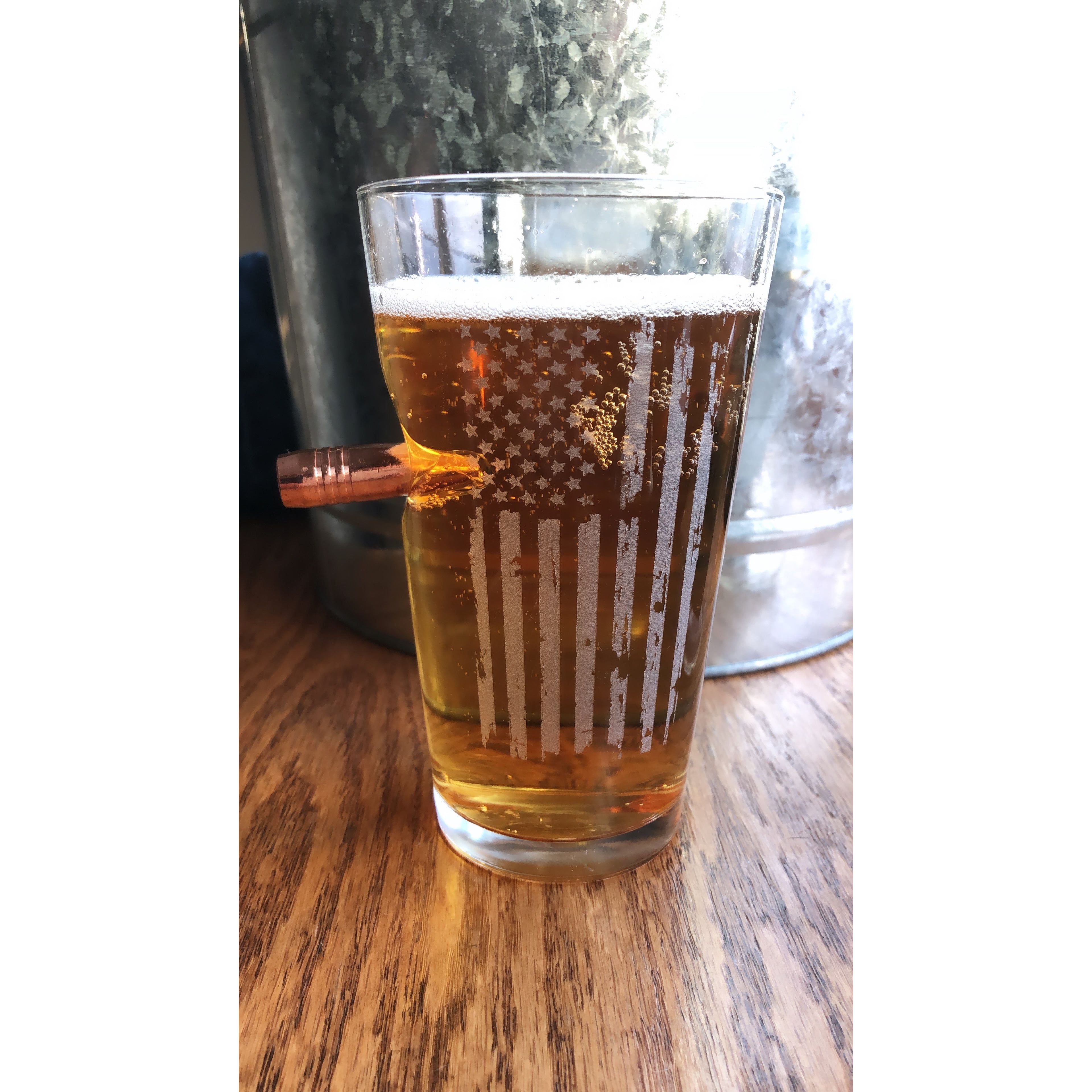 Patriotic Pint Bulletproof Beer Glass
Introducing our striking Clear Pint Glass, a testament to patriotism and strength. This exceptional glassware piece combines the iconic symbols of the American flag with the ruggedness of a .50 caliber lead-free bullet, resulting in a captivating display of pride and resilience.

Emblazoned with a custom-engraved US flag, this pint glass proudly showcases your unwavering patriotism. The precision and detail of the engraving capture the essence of American spirit, evoking a sense of unity and honor with every sip.

At the heart of this remarkable glass lies a genuine .50 caliber bullet, meticulously embedded within its structure. Crafted with precision and care, this bullet symbolizes strength, power, and the indomitable spirit of the American people.

Crafted from high-quality glass, this pint glass enhances the visual impact of the engraved US flag and bullet. The sturdy construction ensures its durability, while the comfortable grip allows for a pleasurable drinking experience.

Whether you're raising a glass during a patriotic celebration, honoring a loved one in the military, or simply showcasing your pride in being an American, our Clear Pint Glass is the perfect choice. Embrace the fusion of patriotism and ruggedness in this extraordinary piece of glassware.

Celebrate your love for country and the freedoms you hold dear with our Clear Pint Glass, featuring a custom-engraved US flag and a .50 caliber lead-free bullet. Each sip becomes a toast to the ideals that make America great.