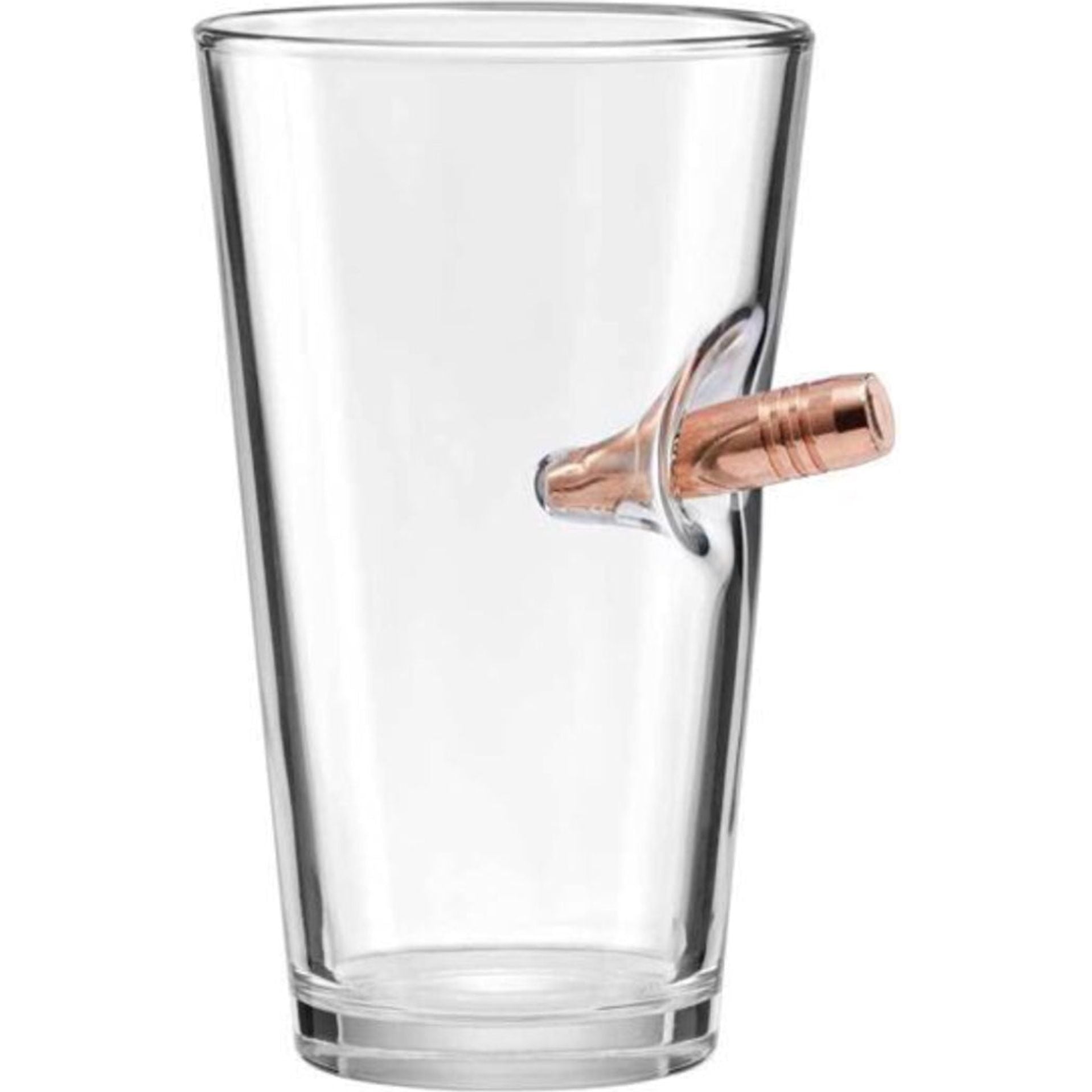 Pint -"Bulletproof" Beer Glass
 Introducing our exceptional "Bulletproof" Beer Glass, the epitome of strength and style. This clear pint glass is not only a vessel for enjoying your favorite brews but also a bold statement of resilience and ruggedness.

Crafted with precision and care, this pint glass is designed to withstand the test of time, just like the indomitable spirit of those who appreciate it. Its clear construction allows you to appreciate the rich hues and effervescence of your beer, enhancing the overall drinking experience.

What sets the "Bulletproof" Beer Glass apart is its unique inspiration. Embedded within its structure is a powerful .50 caliber bullet, symbolizing strength and invincibility. This bullet serves as a reminder that we can overcome any challenge that comes our way.

Enjoy your beer with confidence, knowing that this glass is meticulously designed to withstand the rigors of daily use. The sturdy construction ensures durability, while the comfortable grip allows for easy handling and maximum enjoyment.

Whether you're raising a glass during a casual gathering, unwinding after a long day, or celebrating special occasions, the "Bulletproof" Beer Glass is the perfect companion. Embrace the fusion of style, resilience, and a touch of adventure in this remarkable pint glass.

Indulge in the "Bulletproof" Beer Glass, a testament to the unyielding spirit within us all. Raise your glass to courage, strength, and the pursuit of a life lived fearlessly.