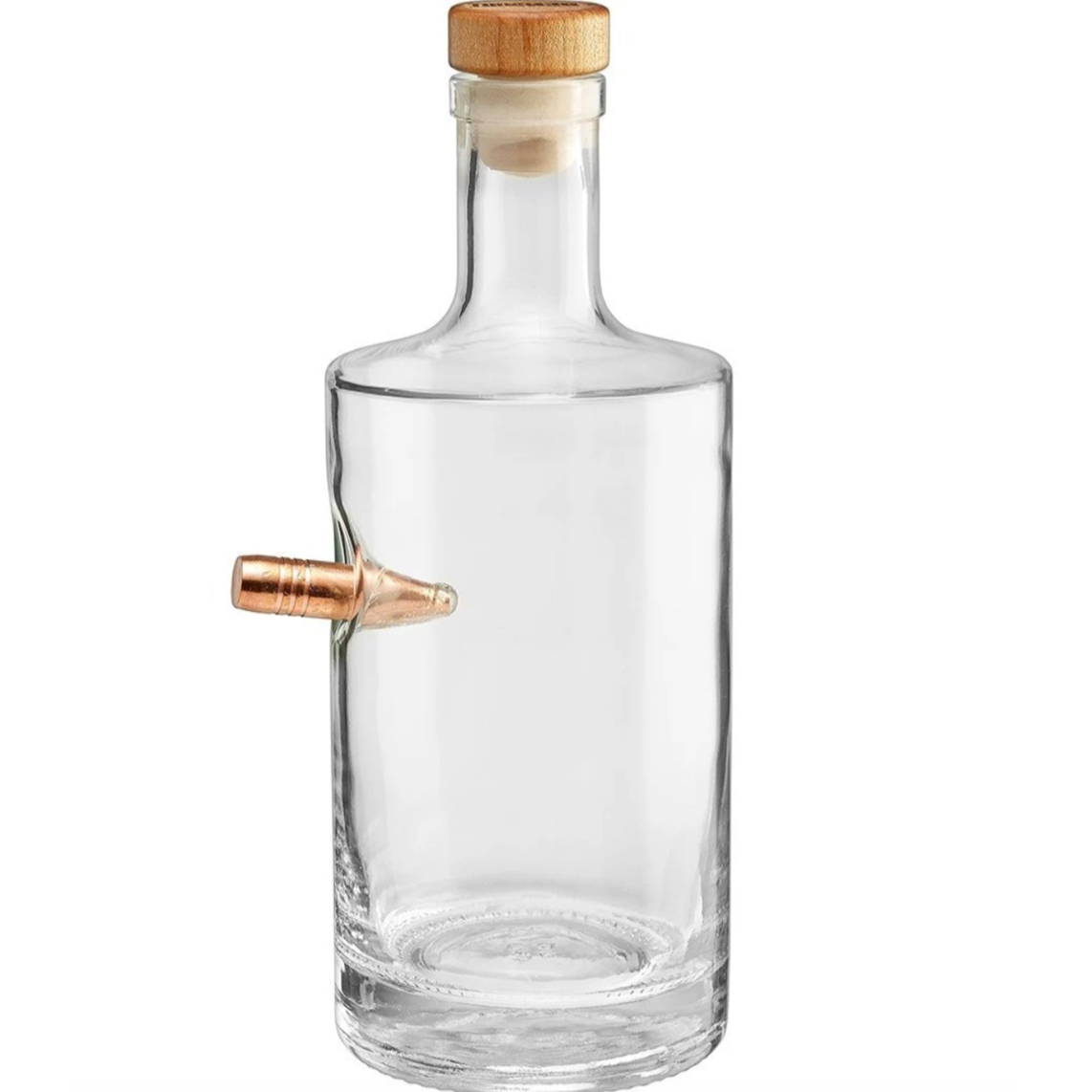 Round Bulletproof Decanter
Elevate your whiskey experience with our exceptional Whiskey Decanter and Rocks Glass Gift Set. This exquisite set is designed to give your whiskey the bold and sophisticated presentation it truly deserves.

The centerpiece of this set is our 750mL Whiskey Decanter, meticulously crafted to perfection. What sets it apart is the hand-embedded real, lead-free .50 caliber machine gun bullet within the decanter. This unique feature adds a touch of rugged elegance and makes a powerful statement about your appreciation for fine spirits.

Whether you're looking to elevate your home bar or seeking a special gift for whiskey enthusiasts, this Whiskey Decanter is the perfect choice. It combines style, craftsmanship, and the intriguing presence of the .50 caliber bullet for a truly remarkable drinking experience.