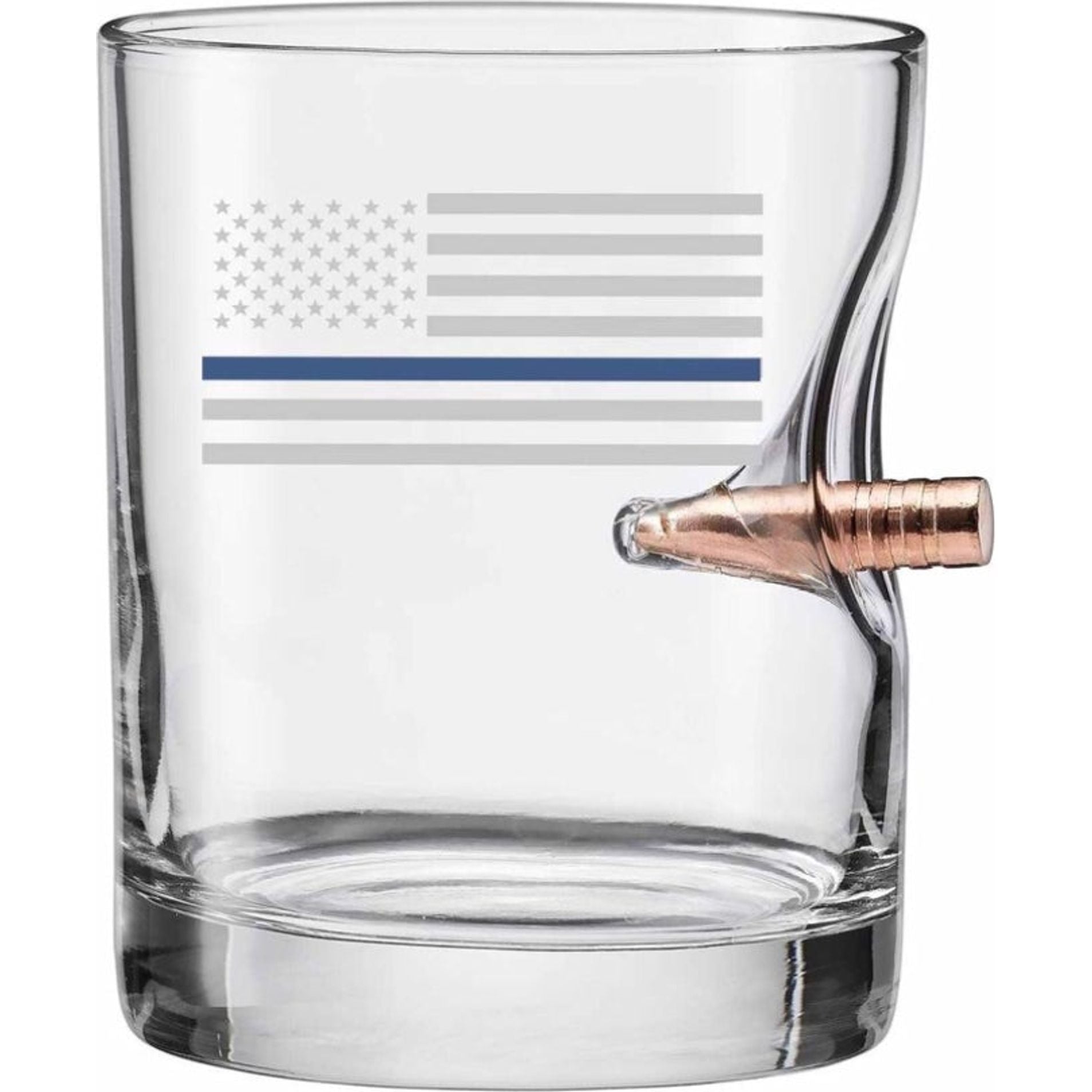 Thin Blue Line Bullet Rocks Glass with bullet
 Embrace the spirit of freedom with our exceptional 11.0oz Freedom Rocks Glass. This rocks glass serves as a powerful tribute to those who protect and serve, featuring a striking Thin Blue Line US Flag proudly displayed on its front side.

Crafted with meticulous attention to detail, this rocks glass encapsulates the essence of patriotism and respect for law enforcement. The Thin Blue Line US Flag represents the unwavering dedication and sacrifice of our brave men and women in blue.

At the heart of this remarkable glass lies a real lead-free bullet, adding a touch of rugged elegance and embodying the strength that defines our nation. The bullet serves as a reminder of the bravery and resilience demonstrated by those who safeguard our communities.

With an 11.0oz capacity, this rocks glass is perfectly suited for savoring your favorite spirits. Whether you're enjoying a whiskey on the rocks or any other libation, this glass provides a fitting vessel to raise a toast to freedom and those who defend it.

Celebrate the ideals of freedom and honor the dedication of our law enforcement personnel with our 11.0oz Freedom Rocks Glass. Let each sip be a tribute to the bravery, sacrifice, and commitment that ensures our safety and protects the principles we hold dear.