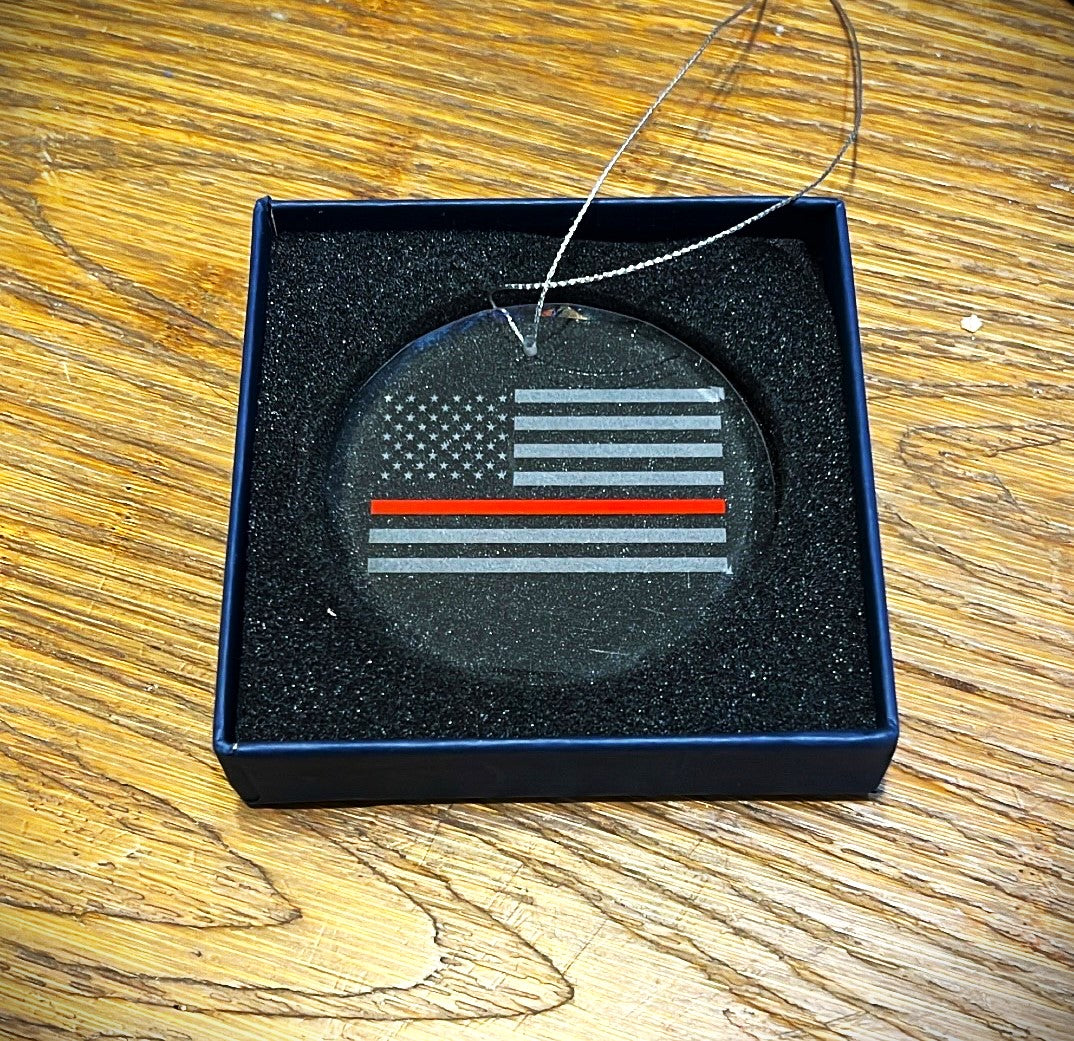 Thin Red Line Personalized Christmas Ornaments
Introducing our exquisite Thin Red Line Glass Christmas Ornament – a heartfelt tribute to honor and celebrate the bravery of our firefighters. Meticulously crafted, this ornament features a striking Thin Red Line flag laser-engraved onto high-quality glass, symbolizing the courage and sacrifice of our firefighting heroes.

Each ornament is adorned with a meticulously hand-painted red line, adding a touch of artisanal craftsmanship to this meaningful piece. The combination of precision laser engraving and hand-painted details ensures a stunning, one-of-a-kind ornament that captures the spirit of gratitude and support for our firefighting community.

Hang this ornament proudly on your Christmas tree to symbolize your appreciation for the dedication and selflessness of firefighters. It serves not only as a beautiful addition to your holiday decor but also as a reminder of the sacrifices made by those who bravely protect our communities.

Embrace the holiday season with a meaningful touch – our Thin Red Line Glass Christmas Ornament is more than just an ornament; it's a symbol of honor, resilience, and gratitude. A perfect gift for yourself or a loved one, this ornament is a timeless expression of support for our firefighting heroes.