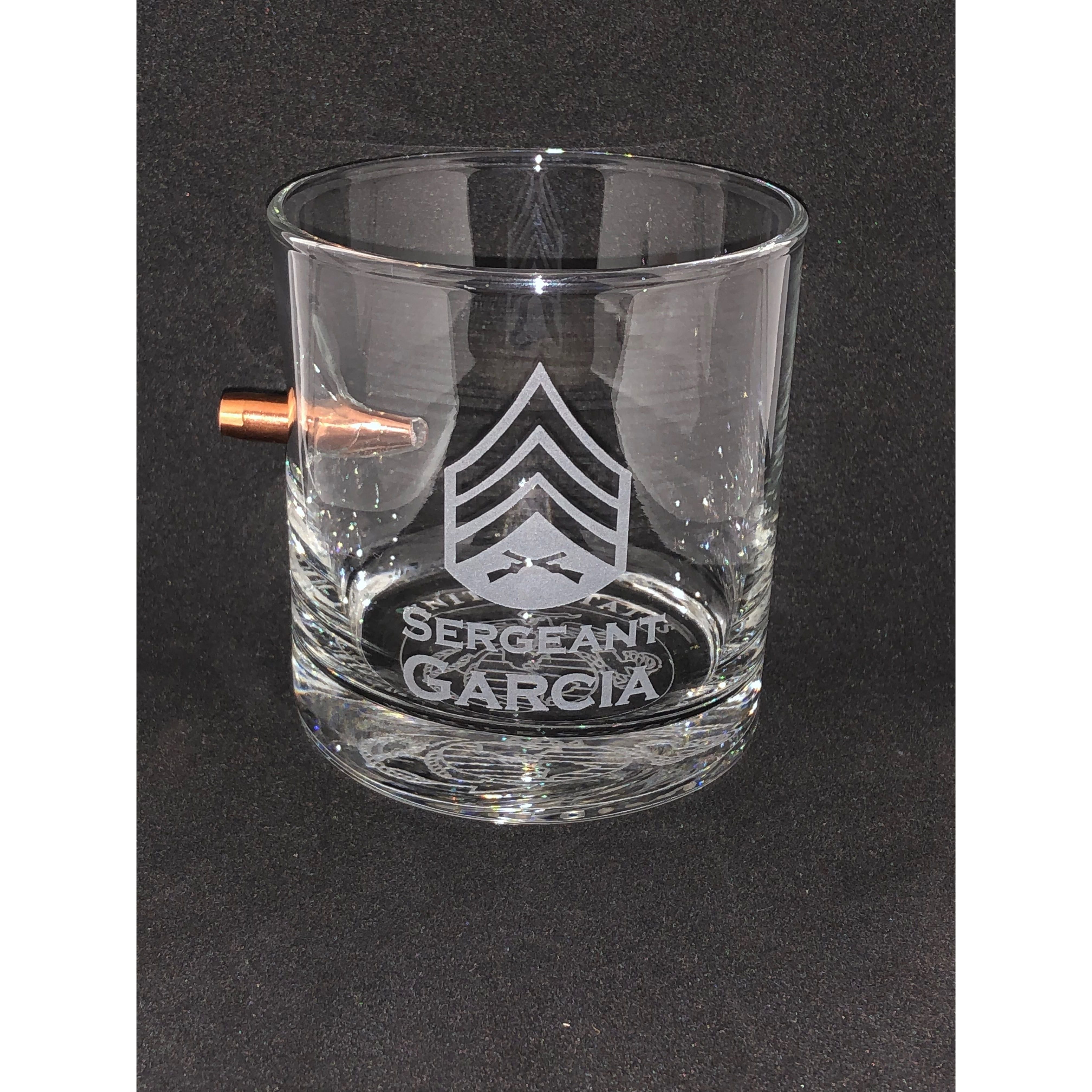 U.S. Marine Corps Whiskey Glass
Introducing our extraordinary Clear .308 Whiskey Glass, a perfect tribute to the brave and honorable members of the United States Marine Corps. This glass showcases the US Marine Corps logo beautifully engraved on the base, symbolizing the strength, loyalty, and dedication of the Marines.

Crafted with precision and care, this whiskey glass is made from high-quality clear glass, designed to enhance your whiskey-drinking experience. The .308 caliber size adds a touch of ruggedness to the glass, making it a distinctive piece for Marine Corps enthusiasts.

To make it even more special, we offer the option to request a custom engraving of a rank on the side of the glass. Whether it's for yourself or a gift for a Marine Corps member, having a personalized rank engraved adds a personal touch and makes this glass truly unique.

Raise a toast to the Marines with every sip, as you admire the US Marine Corps logo on the base of the glass. Let this Clear .308 Whiskey Glass serve as a reminder of the courage, honor, and sacrifices made by the members of the Marine Corps.

Celebrate the pride and legacy of the United States Marine Corps with our Clear .308 Whiskey Glass. Cheers to the strength, resilience, and unwavering commitment of the Marines, and may each sip be a toast to their exceptional service.